Le Mude Ltd is a strategic business consultancy company, having its headquarters in the United Kingdom.
The name comes from a fourteenth century Venetian fleet. At the time, the Senate of Venice organized the first fleet leaving for Constantinople, Romania and the Black Sea or for the Flanders and England.
Subsequently, next convoys were formed to go to the Levant with stops in Egypt and Beirut, Cyprus and Lesser Armenia. Le Mude system was an all inclusive concept involving not only international trades but also international public relations and networking. The system was able to guarantee the prosperity of an entire community linking a small city to all the main capitals of the known world.
Today, Le Mude Ltd is committed to create tailor made services on the Client needs, working together for the success of shared projects.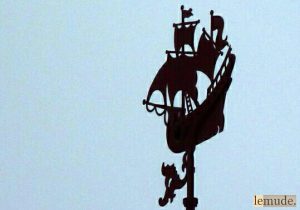 Le Mude Ltd can assist you in the following areas:
Business Networks
Creation of business networks
Management of business networks
Consulting on specific needs
 Import-Export Assistance
End market identification
Custom and logistic assistance
HORECA and GDO sales assistance
Foreign counterpart references research
European Funding & Project Design
Research and study of ad hoc EU funds
Research of international partners
Drafting and submission of European projects to the competent EU bodies
Civil Society Organisations Management
EU Funded Project Development & Management

Project Finance
Business Plan
Administrative and Legal assistance
Legal
Legal and Administrative guidance for doing international business
Drafting international contracts
Advising on cross-border alliances & international Joint ventures
Distribution arrangements
Art
Assistance to artists in the proposition/ sell of their art works, organization of exhibitions and events
Research of sponsors and financing bodies
When involved in a project, Le Mude Ltd focuses on the preparation of contracts, country study, relations with the public Administration, search of business partners, support services activities such as cultural assistance during negotiations.