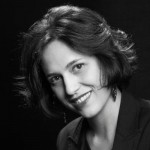 We are continually faced by great opportunities brilliantly disguised as insoluble problems.
Lee Iacocca
Stefania Skonieczny, director
stefania.skonieczny@lemude.com
Stefania Skonieczny is the founder and director of Le Mude Ltd.
Previously, she worked in diverse sectors in the US, Europe and in the Middle East: International Cooperation, Business Internationalization, Public and Institutional Relations in her career. She has also consulted several public institutions and private companies in their process of expansion in new and foreign markets, she also worked in local development project, recently she coordinated an European development and post industrial project in Sicily, Italy.
Stefania holds a JD in International Law from the University of Bologna and a Master's Degree in International Economy and Development Policies from the International Mediterranean Management Institute and the University of Catania, she also obtained a Master's Degree in Public Administration from the same Institution and one in Diplomatic Studies from the Italian Society for International Organization and the Diplomatic Institute of the Italian Ministry of Foreign Affairs, Rome.
Stefania is an Alumni of the Global Village for Future Leaders of Business and Industry, Lehigh University and Iacocca Institute, College of Business and Economics, Pennsylvania, US, accredited by the AACSB. She served for the Global Village Network as CLO for a mandate.
Stefania speaks Italian, English, French, elementary Arabic and Polish.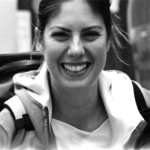 Our greatest weakness lies in giving up. The most certain way to succeed is always to try just one more time. 
Thomas Edison
Renata Giunta, EU Project Expert
eu.funding@lemude.com
Renata Giunta holds a Master's Degree in Economics, with a specialization in Labour Economics and Local Development from Università Commerciale Luigi Bocconi, Milano and an EU Master's Degree on Labour Sciences from the University of Florence. She was also engaged in an Erasmus project at University of Warwick, UK.
Moreover, she is an Alumna of the Project management Master Course organized by the Business School of Il Sole 24 Ore; of the Economic Sustainable Development Course organized by the Banca Etica Summer School, and of ISPI, Italian Institute for International Politic Studies, intensive winter school on Project Cycle Management.
Renata's work focuses mainly on economic analysis and research, design and implementation of measures to support local and territorial competitiveness and development, design and management of European projects. She also consults start-up SMEs, with particular attention to the internationalization of SMEs and their networks or clusters.
Renata speaks Italian, English, French and Spanish.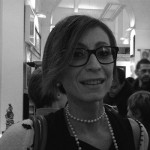 The end of law is not to abolish or restrain, but to preserve and enlarge freedom… where there is no law, there is no freedom.
John Locke
Fiammetta Moretto, Lawyer
legal@lemude.com
Fiammetta Moretto holds a JD in Law. She is a brilliant lawyer with more then twenty years of experience.
Fiammetta is an expert in the import- export and administrative law. She also writes for the Sole 24 Ore Diritto.
Fiammetta gives our clients insights into the Italian business environment alongside her expertise in multiple jurisdictions.
She speaks Italian and English.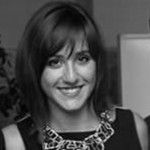 When the facts change, I change my mind. What do you do, sir?
John Maynard Keynes
Giulia Stivala, Business Networks Junior Expert
businessnetworks@lemude.com
Giulia Stivala is the youngest consultant at Le Mude Ltd. Giulia's collaboration with Le Mude has started during her Bachelor studies. Our Company had the privilege to assist Giulia in her thesis experimental research on Business Networks. She spent more then six months on the field and at our operational seat. The thesis focuses on a project created by Le Mude: the first Sicilian Network on Agrindustry, Vitalytas. After her Bachelor's Degree in Business Administration we asked to keep working with us.
Giulia is a brilliant professional, extremely specialized in aggregation of enterprises and networks. She is also passionate about finance and she is going to finish her Master's Degree in Finance in June 2016.
Giulia speaks fluently English, French, Spanish, Italian and elementary Turkish. This last language was learnt during the academic year in which she participated at the Erasmus Program at Işik University, Department of Business and Administration, in Istanbul, Turkey.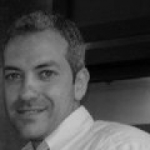 The best for the group comes when everyone in the group does what's best for himself and the group
John Nash
Sebastiano Patti, Management Controller
research@lemude.com
Sebastiano Patti is Ph.D in Public Economics, he holds a MSc in Economics, School of Economic Science, University of Manchester (UK). He is currently teaching Finance and Environmental Economics at University of Catania, Italy. Sebastiano has worked as researcher for Italian and European Universities and Institutions. His main research framework is Environmental Economics and Tourism, he is a recognized authour for international sector magazines.
He is a fellow member of the Italian Artù Network – Tourism Researcher Association.
Sebastiano consults the Italian Authority for the Local Pubblic Utilities, Rome, Italy.
For Le Mude he is the key consultant in management control for SME.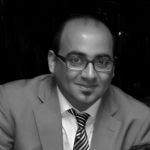 If you think adventure is dangerous, try routine; it is lethal.
Paulo Coelho
Wissam Charaf, Sales Consultant
sales@lemude.com
A multi-cultural character with a multidisciplinary approach to life and work.
Wissam has more than ten years of sales management and business development experience across the Middle East & Africa.
In 2003 he took part of AIESEC International, a cultural exchange program which gave him the opportunity to experience Italy.
He holds a Bachelor Degree in Computer Science from the American University of Sharjah in UAE,   aiming to diversify his career and experiences, Wissam recently acquired a Master degree in Coffee Economics and Science from the University of Trieste and IllyCaffé.
His professional career has been in the Information Technology industry with global leaders such as Cisco Systems and Oracle. However, his passion towards the food and beverage industry has changed his life.
Wissam is fluent in English and Arabic and improving his Italian.